About Us
Thanks to all our customers who wanted to send us their opinion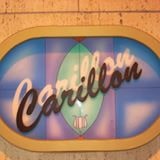 Exclusivity and elegance!
Excellent value for money, customized and tailored solutions executed with great professionalism and precision. Recommended!

Your company was known thanks to our father Giacomo in the early 80s of the last century, decades have passed where much has changed in the world, but above all the relationship that binds us has not changed as well as your production and quality at 360 degrees.
We are happy to have you as our supplier. It honors us to be able to sell your products, items that will remain in this globalized world, with an aesthetic flavor.

Excellent quality and courtesy.
Twenty years after the purchase, the lock of one of my sideboards breaks. After looking for it and not found it in various hardware stores, I contact Tiferno Mobili and, one week later, they send me the lock at home.
Simply perfect.
It is true art. I highly recommend the Tiferno Mobili furniture, of excellent quality!