Elegance, Style and Harmony
Classic custom-made furniture that furnish and enhance each room.
Each house, shop, hotel or company has its own unique and distinctive style in the shapes and colors of the furnishings.
Tiferno Mobili has been designing and furnishing every type of room for over 40 years, adapting to customer requests and creating unique works of their kind. From the carving of the wood, to the particular shapes of the furniture, from the hand-made decorations to the polishing, every detail highlights the beauty and uniqueness of the classic Italian style.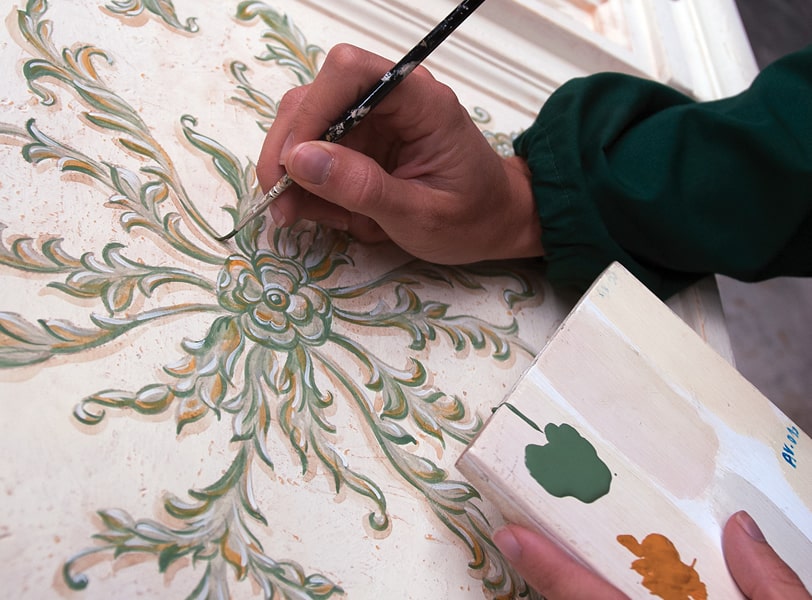 Our excellences
RESEARCH
Tiferno Mobili offers a vast collection of furniture, divided by styles and cultural references, capable of capturing the sentimental dimension of history, fixing it forever in the highly passionate personality of its pieces.
CREATIVITY
Each creation of the Tiferno Mobili collections can be modeled according to the different needs and tastes in terms of shapes, colors and decorations; each piece thus becomes absolutely unique. We furnish according to the personality and sensitivity of our customers.
UNIQUENESS
All items can be embellished with hand painted decoration and thus become unique pieces of considerable artistic value. The hand painted decoration, adapted from time to time to the volumes of the creations themselves, is rigorously done by hand by certified master decorators.
ELEGANCE
Classic lines of timeless elegance decorate the space giving rise to customized design solutions, capable of expressing the individuality and personality of those who live them. Engaging and suggestive atmospheres characterized by stylistic and aesthetic continuity.