Personalize your furniture with refined and exclusive decorations
Unique creations
Thanks to the wise guide of Susetta Barrese Chiarioni, professor graduated from the Academy of Fine Arts in Perugia, each creation of the Tiferno Mobili collections can be embellished with decoration and become an absolutely unique piece of considerable artistic value.
The decoration, adapted from time to time to the volumes of the creations themselves, is rigorously done by hand by certified master decorators.
The decorator intervenes to vivify with colors, shades and brush strokes, signs of his free artistic interpretation.
Due to the manual skill, the decorations will never be reproduced in the same way and this makes each decorated piece of furniture a unique piece of art.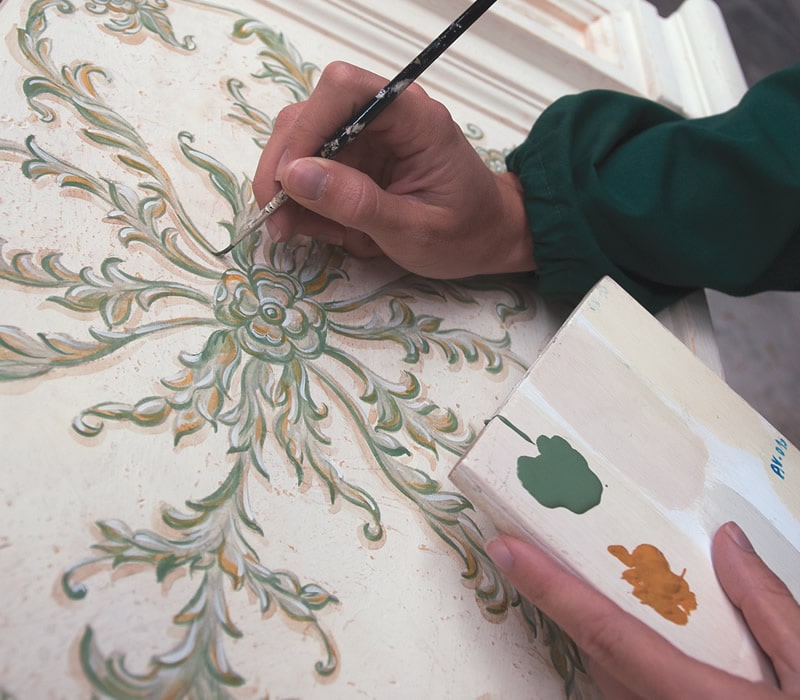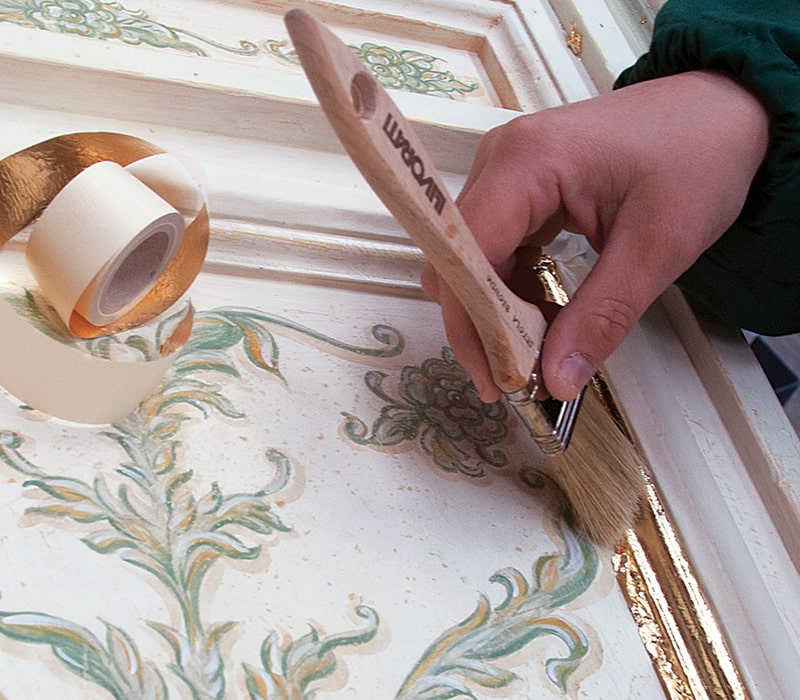 360 ° customization
Tiferno offers the possibility to intervene directly to the realization of the chosen piece of furniture, also by changing measures, varying dimensions, shapes and colors to create a totally unique piece of furniture.
Personalization is in fact the key idea through which Tiferno Mobili expresses its attention to your needs and tastes, so you can also customize the decoration with any shape and color, even on gold and silver leaf, with a bright or antiqued effect.
Step by step planning
Tiferno Mobili also has highly specialized staff in the design, which with the experience gained over the years will guide you in the choices and feasibility study of your ideas.
Upon request, the company provides the technical drawings, quickly and accurately.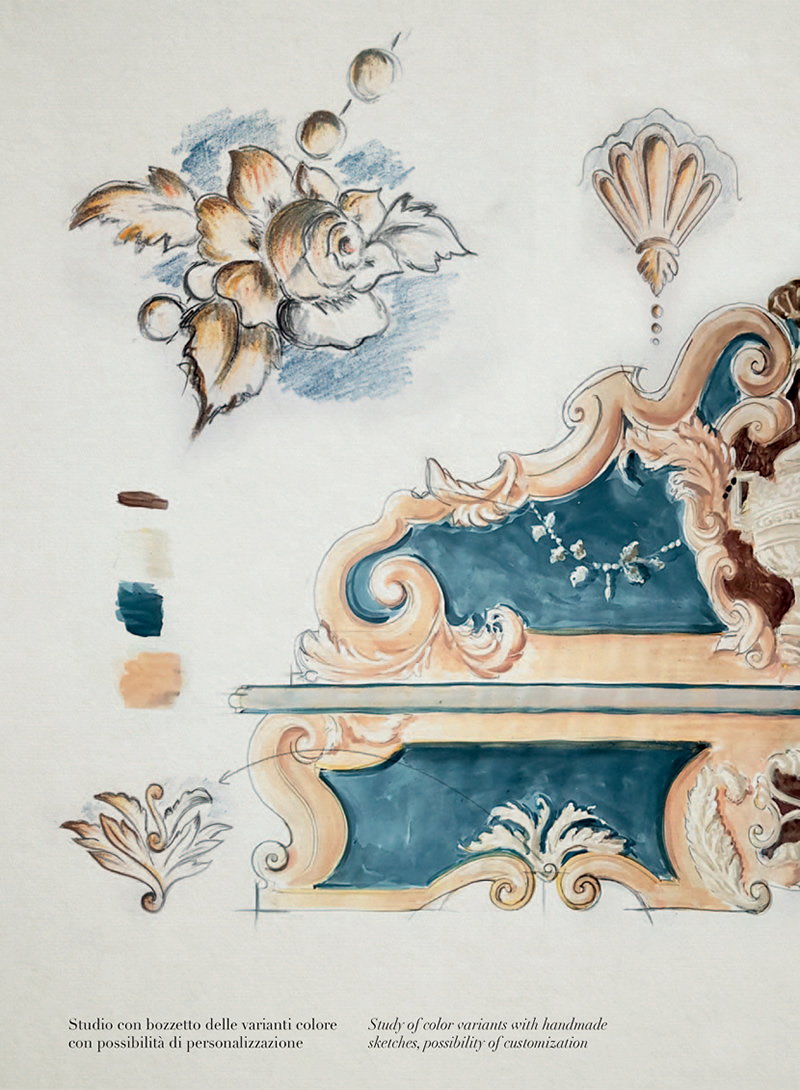 All designs and decorations made by Tiferno