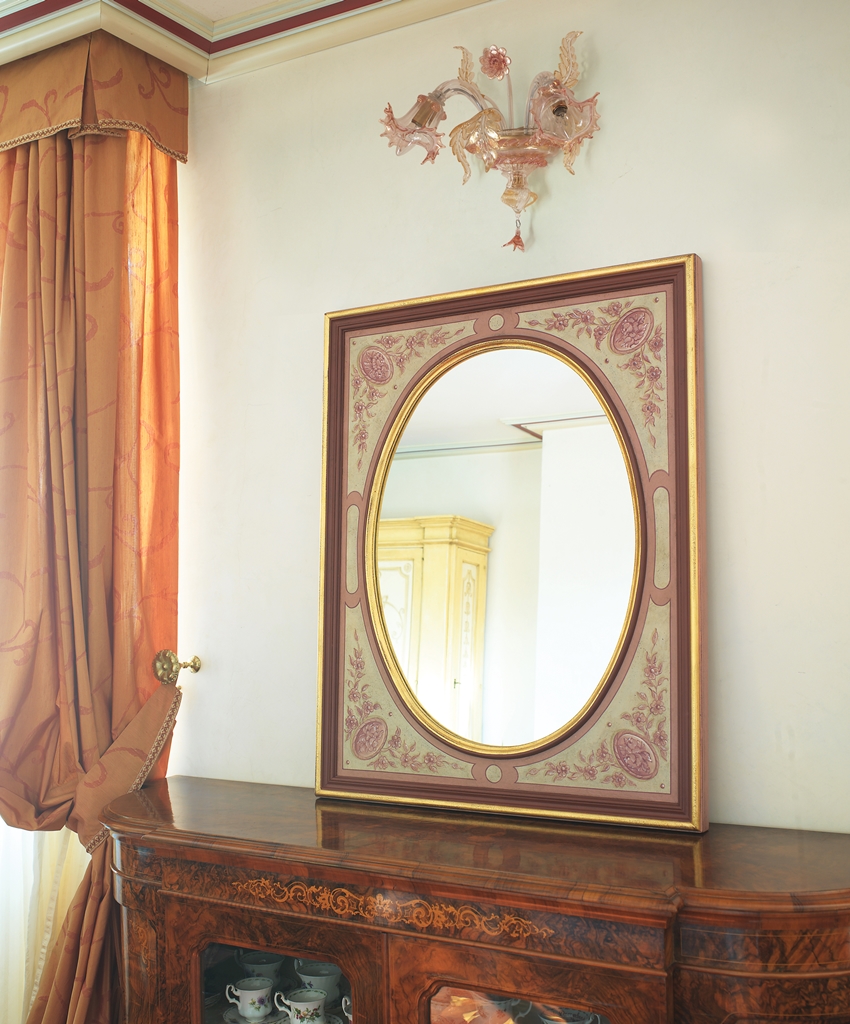 Title

Mirror with frames and oval mirror

Code

T1150

Catalogue

Armonie

Measurements

L 80 - W 5 - H 100
Italian Renaissance style. Rectangular mirror with edges with shaped frames brought back by hand and with oval inside in the center for mirror. Gesso colored finish with hand-painted decorations and frames covered in antiqued gold leaf. A precious and unique piece of furniture to furnish your home with a refined and elegant style.
Volume

0.09

Weight

14

Package

1

Measurements

L 80 - W 5 - H 100

Structure

Structure: solid toulipier thickness 23 mm. In the lacquered or gesso colour finished version, 25 mm thick MDF.

Back panels

Back: 4 mm thick multilayer panel.