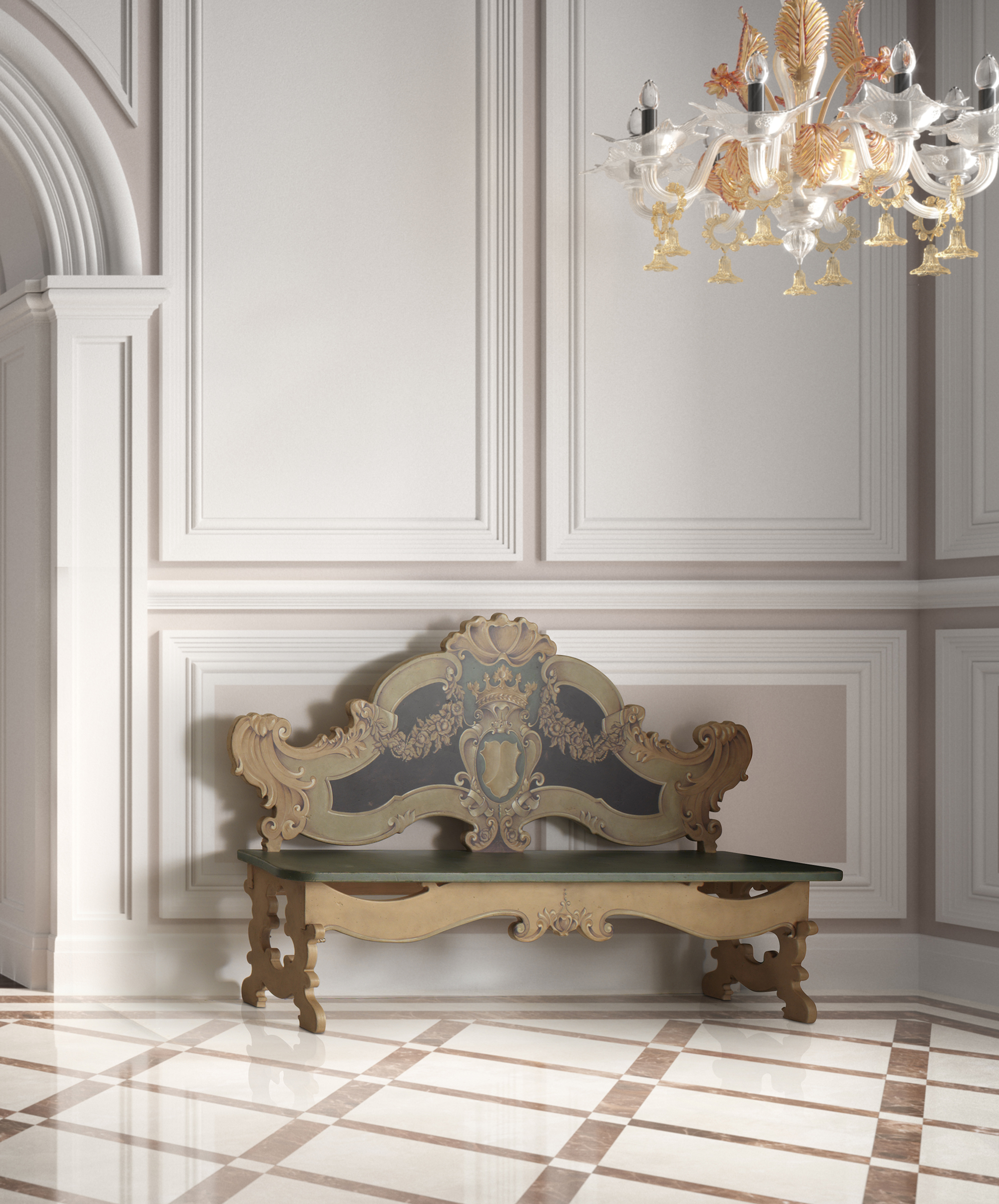 Title

Bench with "Lira" legs

Code

T1105

Catalogue

Armonie

Measurements

L 198 - W 48 - H 120 (47+73)
Italian Renaissance style. Bench with shaped backrest and fixed linear top with rounded corners, front with shaped undermounted band, sides with two lyre legs and hand carved. Gesso colored finish and hand-painted decorations. A precious piece of furniture and one of a kind to furnish your home with a refined and elegant style.
Also available:
T1106 with dimensions W 160 D 48 H 117 (47 + 70)
Volume

1.35

Weight

81

Package

1

Measurements

L 198 - W 48 - H 120 (47+73)

Structure

Structure and back: in solid toulipier 25 mm thick. In the lacquered or gesso coloured version: 30 mm thick MDF.

Plain panel

Plain top: in 25 mm thick Tanganyika veneered blockboard. In the lacquered and colored version: in 25 mm thick MDF.