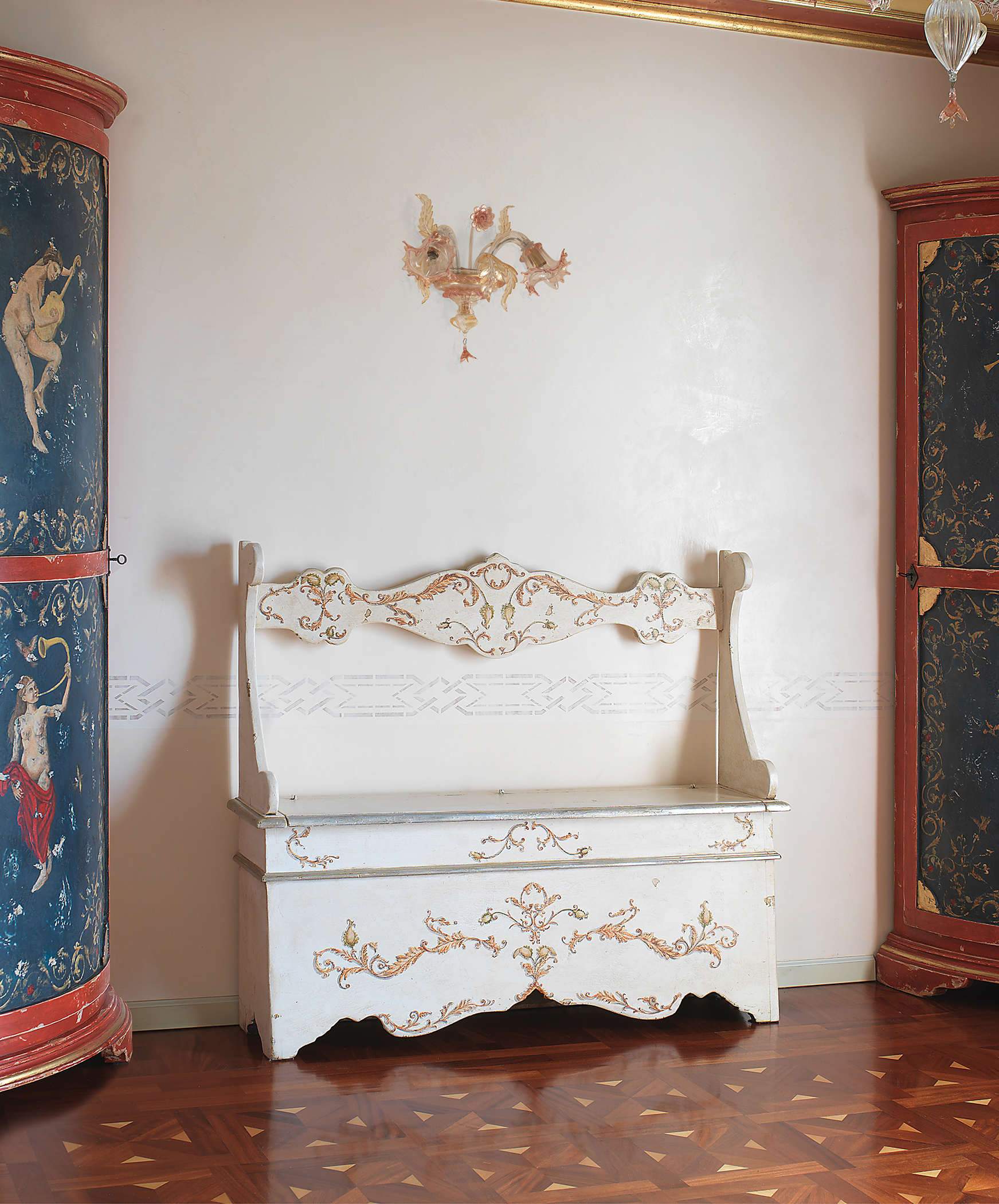 Title

Bench with storage and backrest

Code

T1070

Catalogue

Armonie

Measurements

L 135 - W 42 - H 110 (52+58)
Italian Renaissance style. narrow chest with shaped back, opening top with edge with owl's beak and shaped frame on the body and also on the sides. Open plinth shaped by hand. Gesso colored finish with hand-painted decorations and frames covered in antiqued silver leaf. Inside the sides at the top, there are two removable drawers for objects. A precious and unique piece of furniture to furnish your home with a refined and elegant style.
Volume

0.77

Weight

61

Package

1

Measurements

L 135 - W 42 - H 110 (52+58)

Structure

25 mm thick solid toulipier structure and back. In the lacquered or gesso coloured version 30 mm thick MDF.

Side panels

Sides: 19 mm thick Tanganyika veneered blockboard. In the lacquered or plastered version, 19 mm thick MDF.

Bottom panel

Bottom: 19 mm thick Tanganyika veneered blockboard.

Owl beak edge panel

Owl's beak top: 25 mm thick Tanganyika veneered blockboard. In the gesso coloured version: in mdf 25 mm thick