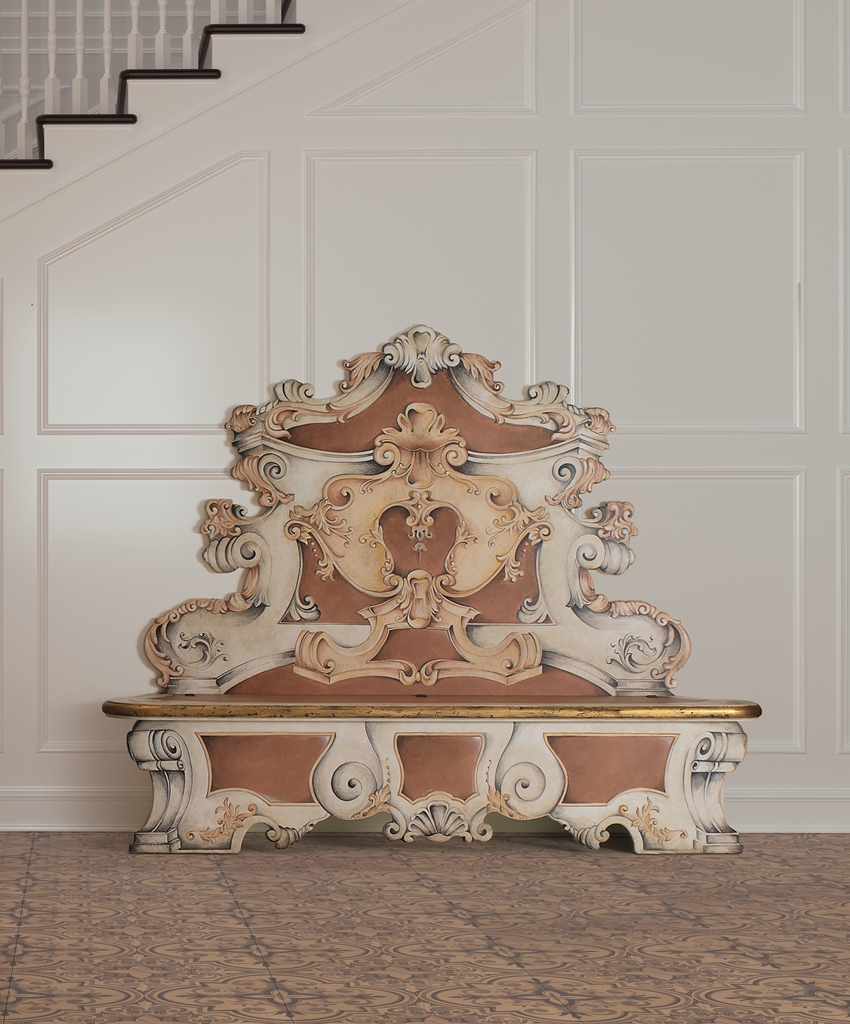 Title

Bench with high back

Code

T1055

Catalogue

Armonie

Measurements

L 223 - W 50 -H180(50+130)
Italian Renaissance style. CBenchwith high back and shaped edges, a base box with opening top with the rounded and rounded edge with three dovetail hinges in hand-wrought iron.
Inside, on the top side, there are two removable drawers storage, to make the most of the spaces.
The plinth is open and shaped by hand. Gesso hand-colored finish with hand-painted decorations and frames covered with antiqued gold leaf. A precious and unique piece of furniture to furnish your home with a refined and elegant style.
Also available:T1056 with dimensions W 193 D 50 H 150 (50 + 100)T1057 with dimensions W 163 D 50 H 140 (50 + 90)
Volume

2.30

Weight

140

Package

1

Measurements

L 223 - W 50 -H180(50+130)

Structure

Structure: 30 mm thick solid toulipier back. In the lacquered or gesso coloured version 30 mm thick MDF.

Side panels

Sides: 19 mm thick Tanganyika veneered blockboard. In the lacquered or plastered version, 19 mm thick MDF.

Bottom panel

Bottom: 19 mm thick Tanganyika veneered blockboard.

Framed panel

Top with cornice: 19 mm thick Tanganyika veneered blockboard with 35 mm cornice. In the lacquered or gesso coloured version, 35 mm thick MDF with cornice