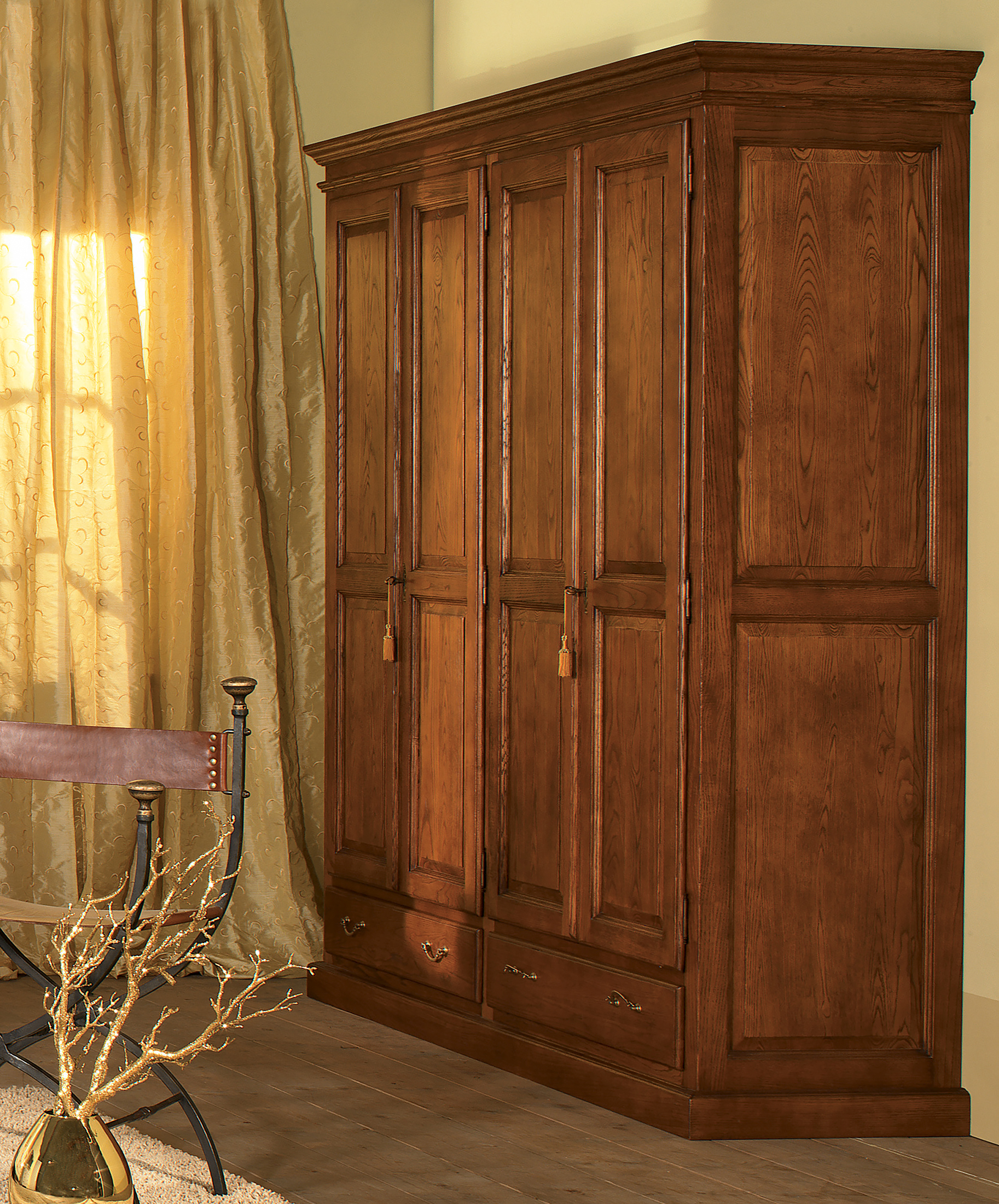 Name

COMETA

Title

Four door wardrobe and two drawers

Code

3966

Catalogue

Signorie

Measurements

L 200 - W 60 - H 220
Wardrobe in aged chestnut, aged light walnut wax colored finish. Frontally, four doors with ledge and with shaped frame and with two squares and with plain panels. Below two drawers with ledge and plain front. The sides are with shaped frame and form two squares with plain panels. The plinth is plain and closed. the molding is with a protruding shaped cornice. Inside a central divider with a shelf at the bottom and one at the top with a clothes rail. A precious and unique piece of furniture to furnish your home with a refined and elegant style.
Volume

3,00

Weight

180

Package

1

Measurements

L 200 - W 60 - H 220

Structure

Structure: in solid aged chestnut 19 mm thick.

Door frame

Doors frame: with door ledge, in aged solid chestnut 30 x 70 mm thick. With with overmounting cornices.

Plain door panel

Plain door panel: solid aged chestnut 14 mm thick.

Side panels

Sides: in aged solid chestnut 19 mm thick.

Bottom panel

Bottom: in solid aged chestnut 19 mm thick

Back panels

Back: 14 mm thick chestnut.

Internal shelf

Internal shelf: in solid aged chestnut 19 mm thick