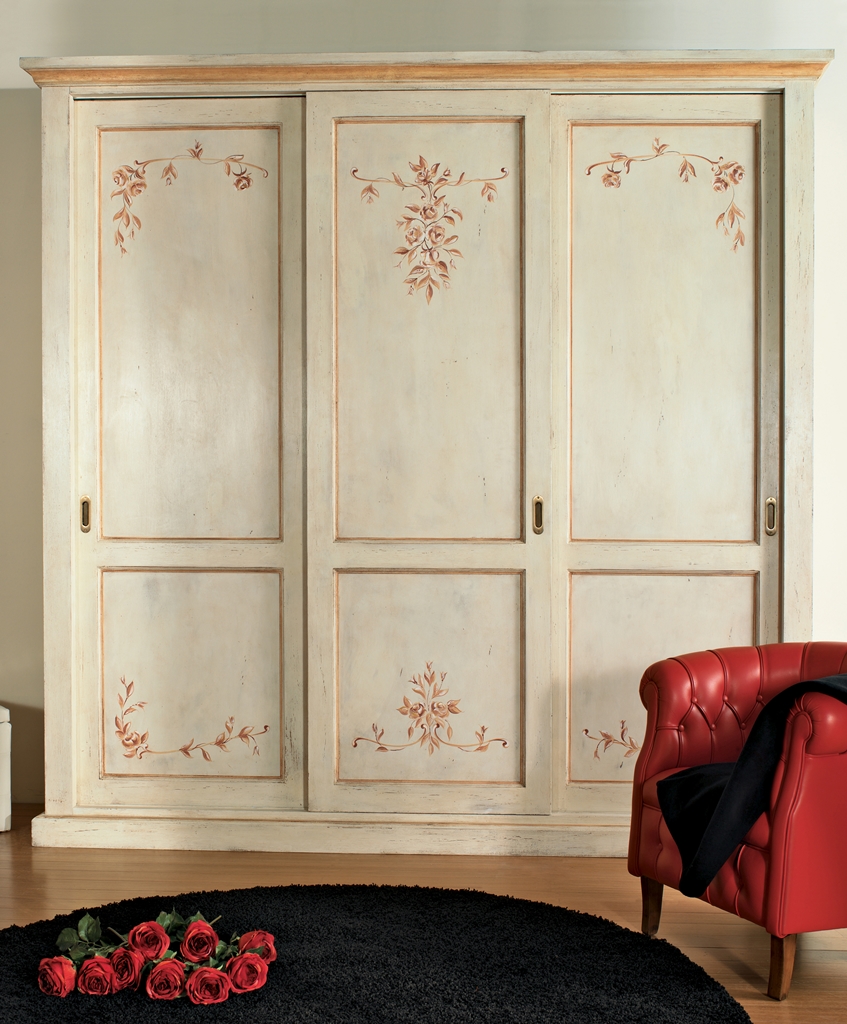 Name

RUGIADA

Title

Wardrobe with three sliding doors

Code

3948

Catalogue

Signorie

Measurements

L 260 - W 65 - H 250
Wardrobe with gesso colour finish with hand painted decorations. Frontally, three sliding doors with frame with shaped frames and two panels with plain panel. The sides are plain. The plinth is closed with a shaped frame. Top with protruding shaped cornice. Inside with two dividers with one shelf at the bottom and one at the top with clothes rail. A precious and unique piece of furniture to furnish your home with a refined and elegant style.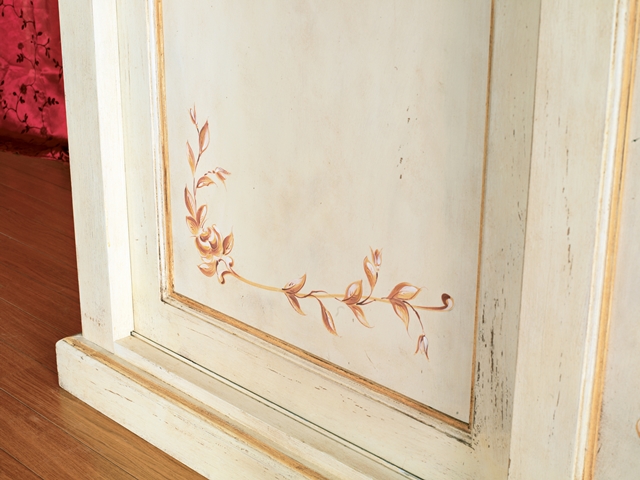 Volume

4.73

Weight

284

Package

1

Measurements

L 260 - W 65 - H 250

Structure

Structure: chestnut 19 mm thick.

Door frame

Doors frame: with door ledge, in solid chestnut 30 x 80 mm thick.

Plain door panel

Plain door panel: solid chestnut 14 mm thick.

Side panels

Sides: chestnut 19 mm thick.

Bottom panel

Bottom: 19 mm chestnut

Back panels

Back: 14 mm thick chestnut.

Internal shelf

Internal shelf: 19 mm thick chestnut