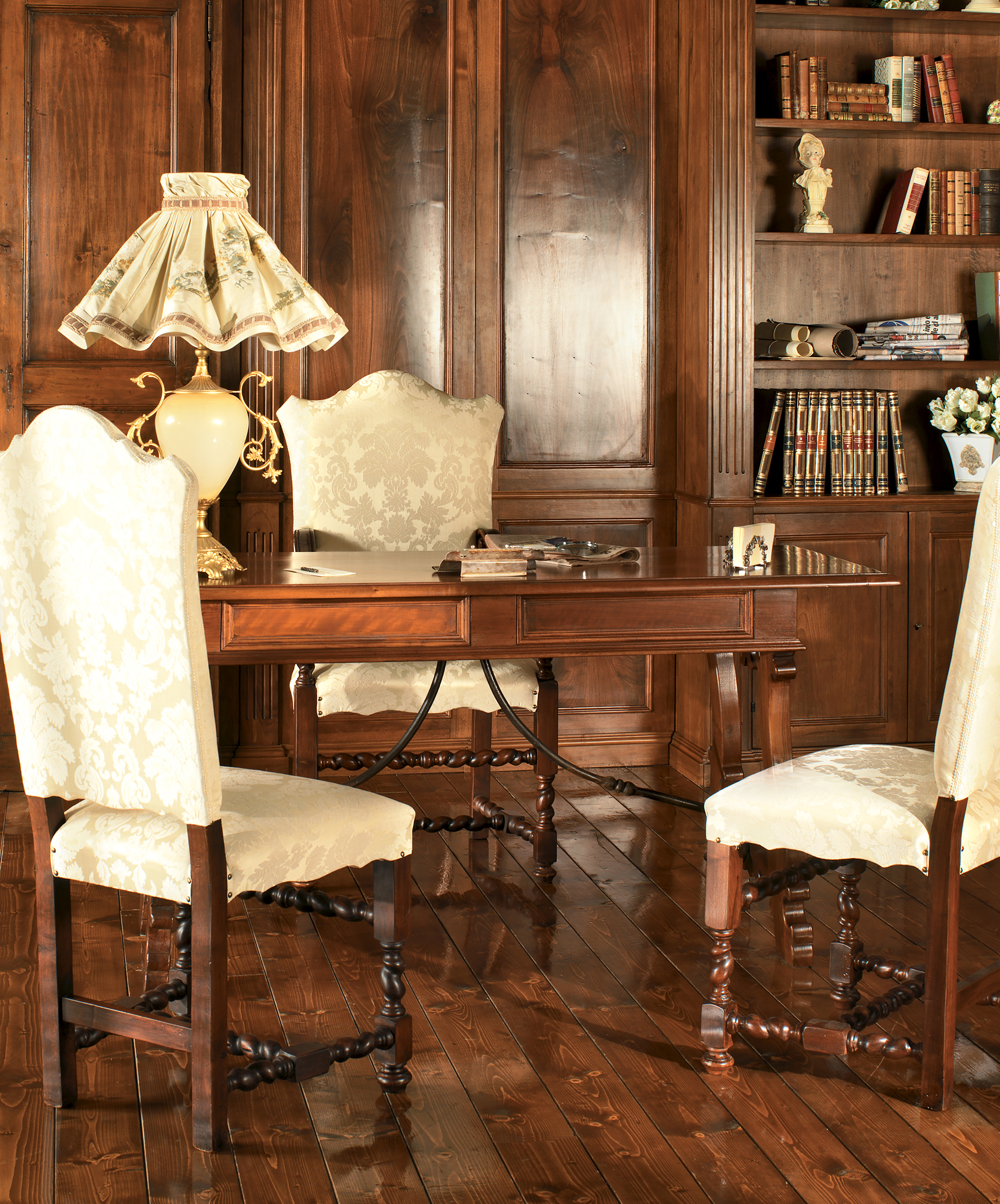 Name

MEDEA

Title

"Lira" legs desk

Code

3748

Catalogue

Signorie

Measurements

L 160 - W 70 - H 80
Desk in solid national walnut.Two flush drawers and smooth front with frame; rectangular and plain top, edges with owl's beak.The sides are with a plain band with panels with a shaped frame. The two legs are "lyre" shaped by hand-wrought iron.Wax-aged light walnut tint finish given by hand.A precious and unique piece of furniture to furnish your home with a refined and elegant style.
Volume

1.05

Weight

63

Package

1

Measurements

L 160 - W 70 - H 80

Structure

Structure: in solid national walnut, 23 mm thick.

Drawer front

Drawer front: in solid old Italian walnut 19 mm thick

Drawer's sides and bottom

Sides and drawer bottom panel: in solid national walnut, 14 mm thick and dovetail joints diamond-cut bottom

Drawer runner

Drawer runners: on solid beech beams.

Owl beak edge panel

Plain top: in solid national walnut with owl beak edges 23 mm thick.