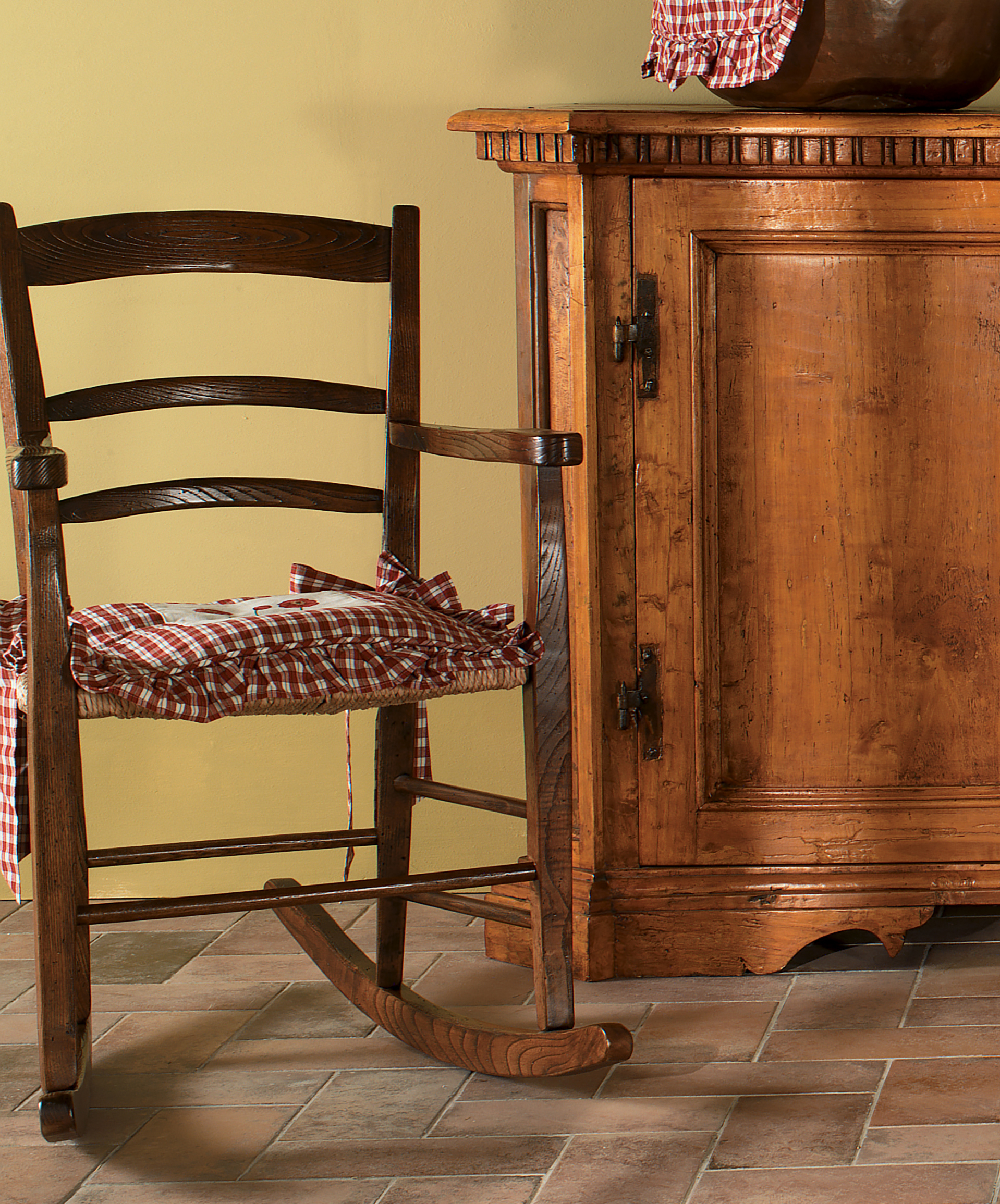 Name

SANDRA

Title

"Contadina" high chair

Code

3526

Catalogue

Signorie

Measurements

L 55 - W 58/100 - H 95
Chair with rush seat. Structure in aged solid chestnut with a high horizontal backrest. Straight legs with four connecting bars (one on each side). Brown aged wax finish. A precious and unique piece of furniture to furnish your home with a refined and elegant style.
Volume

0.40

Weight

24

Package

1

Measurements

L 55 - W 58/100 - H 95

Structure

Structure: in aged solid chestnut 40/45 mm thick, footrests 20/45 mm thick