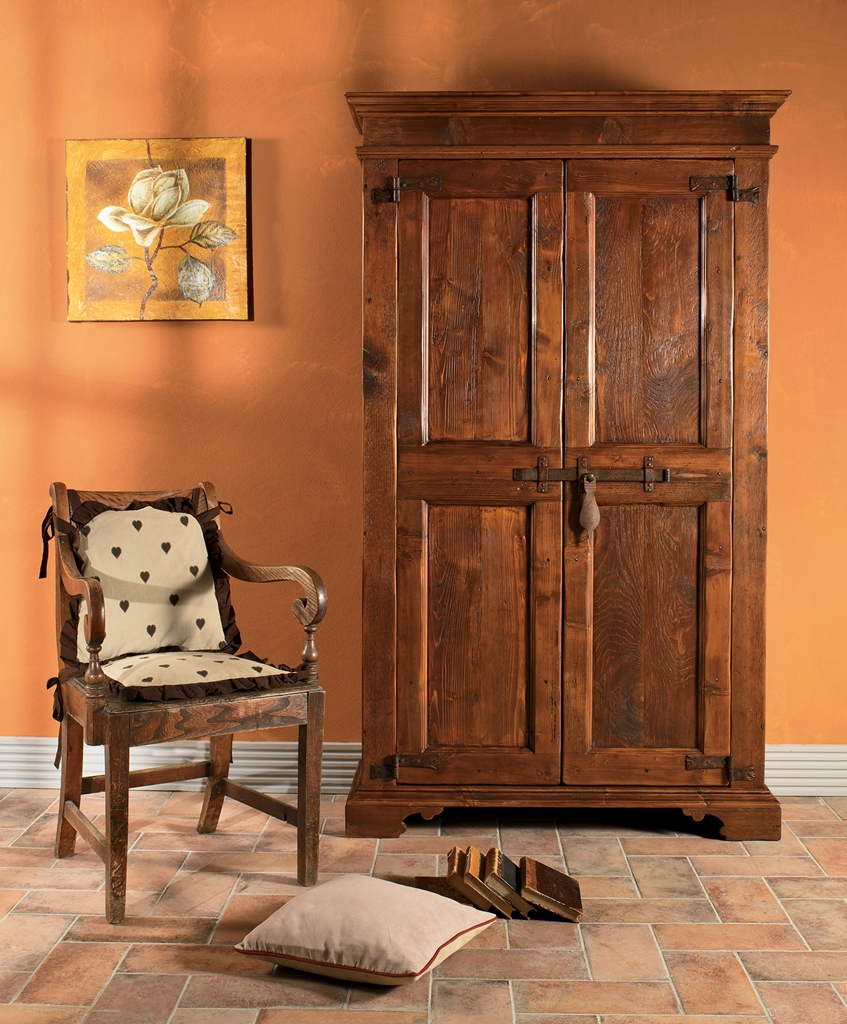 Name

SANDRA

Title

Cabinet with "Catenaccio"

Code

3357

Catalogue

Signorie

Measurements

L 110 - W 45 - H 195
Cabinet in old fir, light walnut finish aged with wax given by hand, with front with two plain columns and two flush doors with plain panels and frame with shaped frame, with closure with hand-wrought iron deadbolt, hand-wrought iron flag hinges, plain panel sides, open and hand-shaped plinth, "round" shaped frame above the doors, top with shaped cornice. Inside with three shelves. A precious and unique piece of furniture to furnish your home with a refined and elegant style.
Volume

1.15

Weight

69

Package

1

Measurements

L 110 - W 45 - H 195

Structure

Structure: in aged solid fir 19 mm thick.

Door frame

Doors frame: for flush doors in aged solid fir 35 x 85 mm thick.

Plain door panel

Plain door panel: solid old fir 14 mm thick.

Side panels

Sides: in aged solid fir 19 mm thick.

Bottom panel

Bottom: in solid aged fir 19 mm thick

Back panels

Back: in aged solid fir 14 mm thick.

Internal shelf

Internal shelf: 19 mm thick solid fir