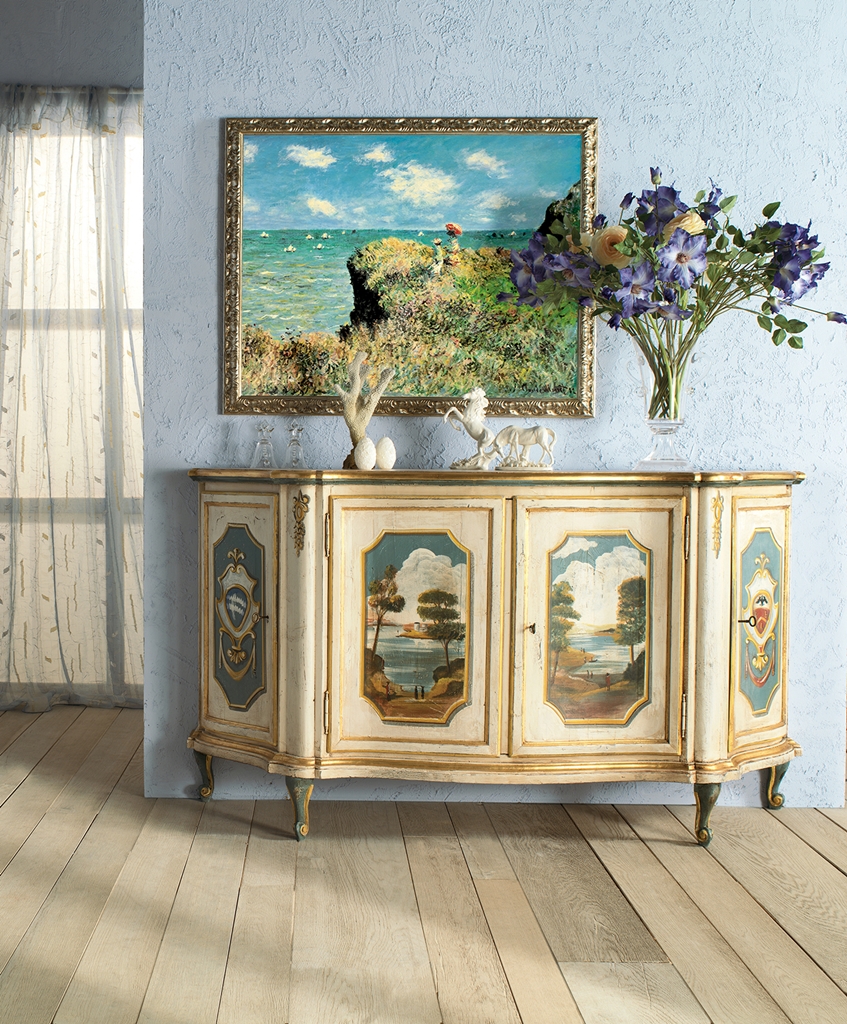 Name

ROSSANA

Title

Four-door "Mossa" sideboard

Code

3306

Catalogue

Signorie

Measurements

L 180 - W 50 - H 100
Sideboard "mossa" with gesso colour finish with hand painted decorations hand waxed date, front and sides with four doors with ledge with frame with shaped over mounted cornices and with plain panels with cornices with rounded corners. The top has the profile with an owl's beak with a shaped frame underneath. The plinth is made up of four curly feet. Internally it has a shelf. A precious and unique piece of furniture to furnish your home with a refined and elegant style.
Volume

1.07

Weight

64

Package

1

Measurements

L 180 - W 50 - H 100

Structure

Structure: in solid aged chestnut 19 mm thick.

Door frame

Doors frame: for flush doors in solid chestnut 30 x 40 mm thick. With overmounting cornices.

Plain door panel

Plain door panel: solid aged chestnut 14 mm thick. With carry-over frame with rounded corners.

Side panels

Sides: in solid chestnut 19 mm thick.

Bottom panel

Bottom: 19 mm thick solid chestnut

Back panels

Back: in aged solid chestnut 14 mm thick.

Internal shelf

Internal shelf: 19 mm thick solid chestnut