Res Antiquae//New Parquet Catalogue with Recovery Wood
Precious woods that preserve an ancient history.A lost heritage restored with the recovery.A charm made of textures, colors, shapes that nature has imprinted over time. Floors that are enriched with new stories, which span new eras, giving environments long-lasting beauty and aesthetic uniqueness. These and others are the sensory emotions that the new Tiferno flooring line is capable of giving.
Res Antiquae
A precious collection of parquet in the forms of
plank, hexagons, and herringbones
, for a variety of unique woods capable of giving the coverings extraordinary perspectives and ancient echoes for prestigious warm atmospheres.
Time and its signs
Disused mansions. Ancient farmhouses demolished. Old demolished barns. From here the
beams of the floors
and the
scaffolding boards
recovered and refurbished. Each restoration tries to bring out the
peculiar shades of the wood
, the ancient patina, the traces of holes, woodworms and other marks born by the wood over the years, confirming the authenticity of its experience.
The first patina
that time creates on the surface, in its deterioration,
gives value to the wood
, giving emotions for the furnishing of both modern environments and houses with vintage charm.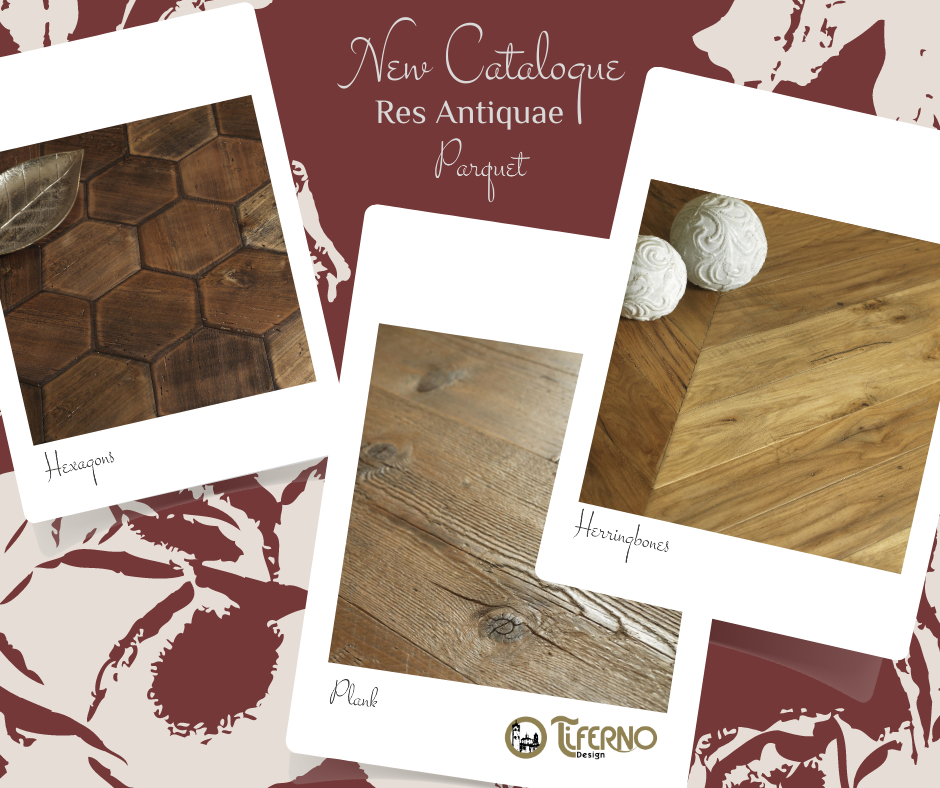 Nostalgic recovery
Ancient
, unique and precious
woods,
difficult to find
. Noble materials that have fallen into disuse with visible nuances and tones attributable to the environmental conditions suffered. Selected essences treated and regenerated. They can thus live
another life and another story
.Multiple textures, unique design pieces that give the warmth and majesty of the room at the same time. Antique wood is used to make planks, giving life to floors with a
lived-in flavor
, where the warm tones and colors are unique and inimitable.
Authentic craftsmanship
The knowledge of wood, combined with passion and processing skills, allows Tiferno to offer
unique floors
, on a human scale in compliance with eco-architectural canons. For all the wood species proposed, both new and ancient,
the work is done strictly by hand by expert master finishers
, respecting the
ancient artisan traditions
: brushing, milling, planing, a sawn effect for aging, patina, and fumina for aging lived effect. The wooden material is chosen and worked with care, restored, and finally assembled and planted in order to guarantee its protection and durability.
by Sara Lauri © 2020 Tiferno Mobili s.r.l.
See the entire collection on
https://en.tiferno.it/products/c9-parquet.php
Request information at
info@tiferno.it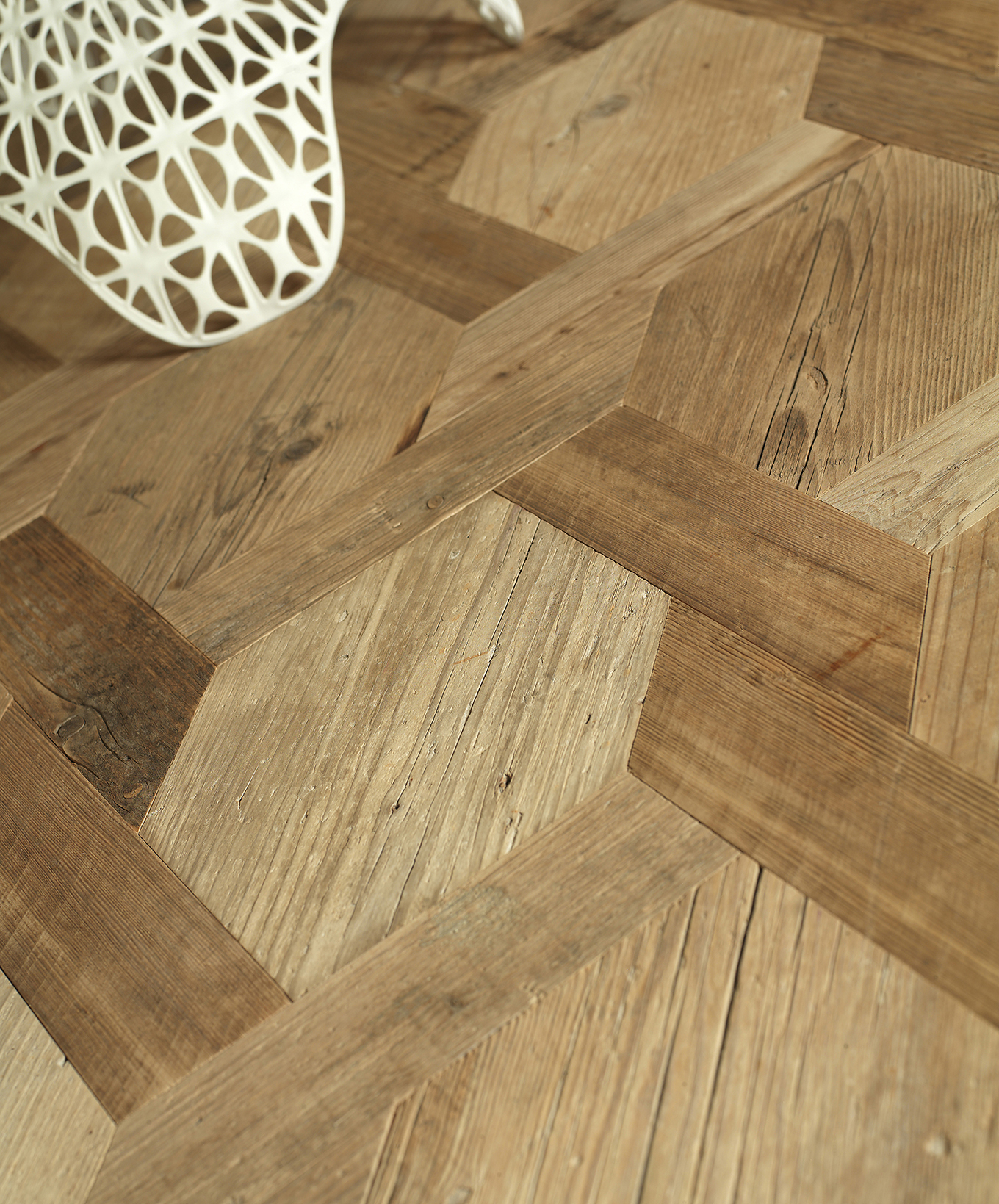 ---