Ceramiche Tiferno//A fine collection of timeless vases
Tiferno is pleased to present the new collection of ceramics entirely created and painted by hand.The Italian company, which has always been committed to maintaining and disseminating the values ​​of authenticity, craftsmanship, and tradition, offers unique pieces respecting the art of the ancient potters.A selection of furnishing accessories to contemplate the autochthonous quality, history, and territoriality, that is, everything that distinguishes, identifies, and represents Made in Italy in the world.
World-famous Italian excellenceThe ancient art of shaping raw materials and decorating them is still today a hallmark of our cultural tradition and it is the Italian excellence known worldwide.Expression of passion, creativity, and skill, ceramics are the quintessential symbol of Tuscany that boasts centenary workmanship.In this land, every day in its villages, objects of great artistic value are still produced for the furnishing of homes all over the world.And the Tuscan craftsmanship is the style embraced by Tiferno in the proposal of artifacts, selected for their charm and seductive beauty, as unique design objects for home furnishings.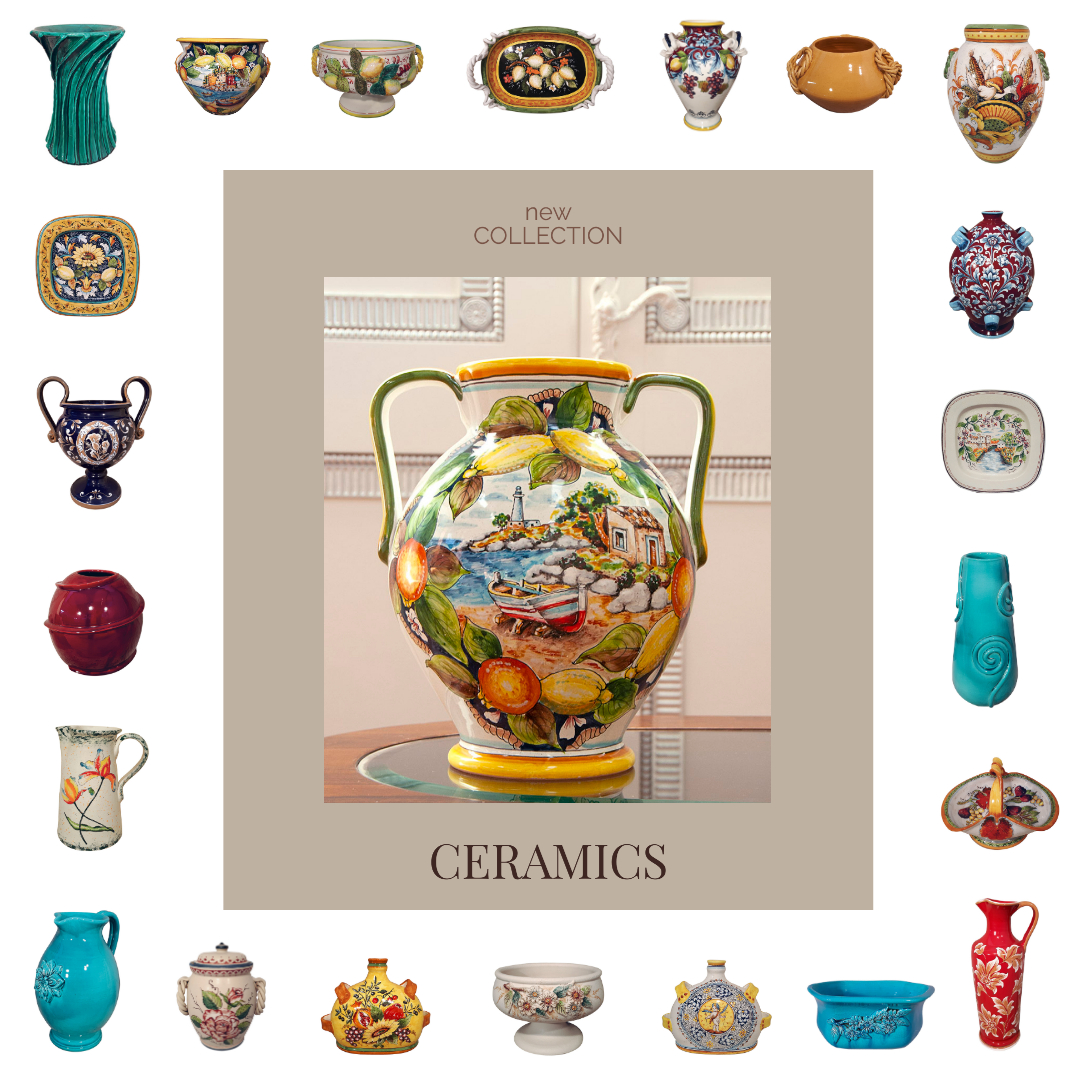 Style to spaces
23 collections of different shapes and colors for the ceramics produced as new furnishing accessories, for a perfect combination with the Tiferno settings.The proposed ceramics speak of ties, origins, roots, people, habits, and customs and they are capable of making the environments unique and unmistakable with clear references to the Bel Paese.Elegant and never predictable, each vase is
worked as the master artisans of past centuries
, preserving the ancient shapes, glazes, and colors.Each element finds the right place: the
jars
for terraces, the loggias, and the stairs;
risers
and
centerpieces
for the kitchen and living room;
vases
for flowers and plants or simply as furnishing accessories. Again
tubs, cachepots, cookie jars, jugs, wall plates, flask
for colorful, refined furnishing objects, so unique that they can complete and emphasize every internal corner of the house.
by Sara Lauri © 2020 Tiferno Mobili s.r.l.
See the entire collection on
https://en.tiferno.it/products/c83-ceramics.php
Download the catalogue https://en.tiferno.it/docs/catalogo_ceramiche_2020.pdf