A Georgian style in the kitchen
Have you ever experienced the thrill of living the house with the style of an ancient building?And what if the inspiration came from a historic English villa like Osterley House in London?And it is this villa that is the inspiring muse for the 18th century British Georgian style dining room, successfully proposed by Tiferno Mobili where, as in the entire Osterley line, classic and elegance blend together, creating prestigious environments.
The Osterley House
Once described as "
the palace of palaces
", renovated in 1761 by the architect Robert Adam, the villa with its architectural decoration of the Etruscan hall, represents a stylistic synthesis of the classical motifs of the Etruscan vases, coming from the excavations of Pompeii and Herculaneum. The villa, now owned by the National Trust, was used as a
set for the famous films
The Neighbor's Grass is Greener
(1960) and
The Dark Knight Returns
(2012), and one wall of the building has become the
background for the cover
of the musical album
Band on the Run
(1973) by the musical group Wings.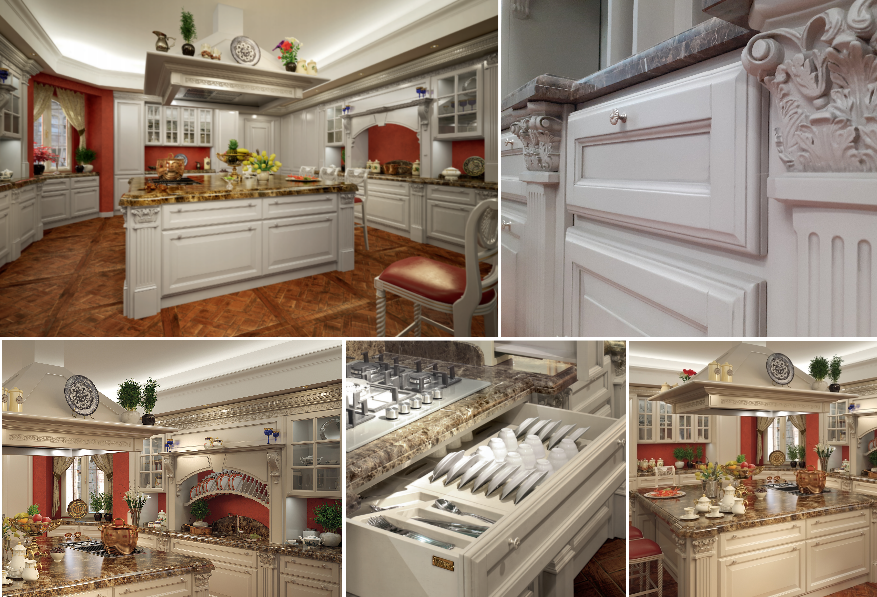 The Osterley kitchen
Osterley is a luxurious kitchen, not predictable, and equipped with accessories and
functional furnishing elements.
For its mixture of past and present, classicism,
chic atmospheres
, it pours an
irresistible allure
for anyone who lives the house with style and
refinement.
Luxurious details
stand out, such as pilasters and carved capitals. The absolute
elegance of the lines
is enhanced by the gray color. Large containers to enclose all the objects of use are arranged around the island, which is the center of the main functions of food preparation. The combination of
Emperador Dark marble
gives charm to these classic rooms.
How it is made | Technical details
Osterley is a modular kitchen, in the photos we see it with an
antique gray lacquered finish
. The supporting structures, cases, shelves, sides, bottom panels are in the blockboard of Tanganyika. The frames of the doors are in solid touliper with overlay, while the ashlars of the doors can be either in solid toulipier wood or in MDF if the final finish is lacquering. The backs and the bottoms of the drawers are in poplar plywood. The fully extractable hinges and
blumotion
guides allow soft, silent, and
soft closing
.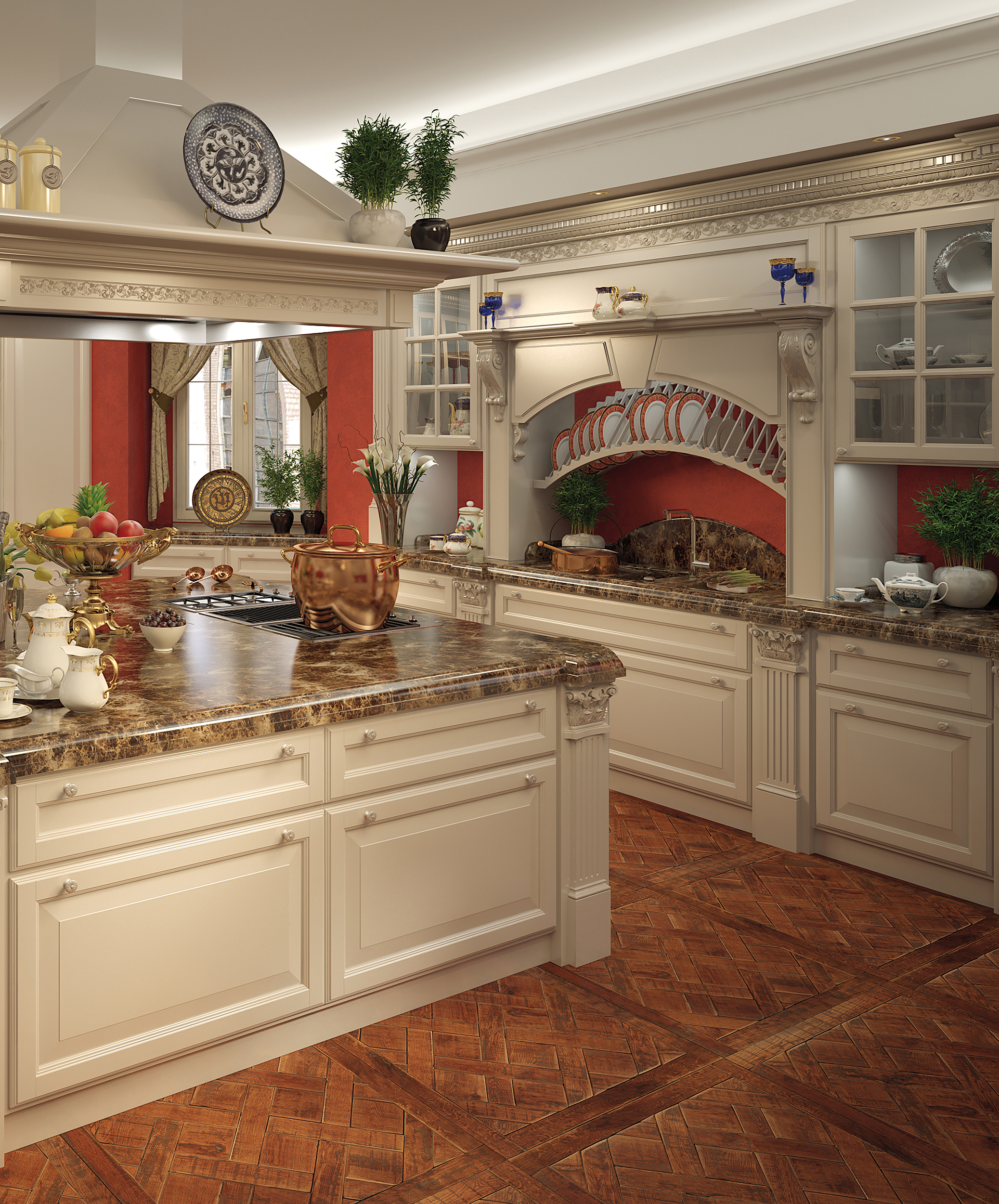 Create your world, live your style
With Tiferno Mobili, the environment becomes a place to be interpreted by following one's inclination and personality. Materials, shapes, tones, decorations, finishes are fully customizable to suit your style. From the type of quality of the wood to the essence of the stone of the tops, from the choice of colors to the number of accessories, it is possible to create comfortable and tailor-made living environments.
by Sara Lauri © 2020 Tiferno Mobili s.r.l.
Discover the other models
See the complete collection at
https://en.tiferno.it/products/c1-kitchen.php
Request your kitchen
at
info@tiferno.it